Neon Gold Records kind of hearts Destiny's Child
---
---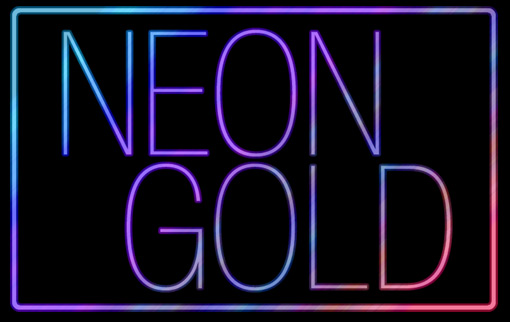 Interviewing labels like Neon Gold – inspired, ambitious and genuine lovers of music – is the reason we decided to create this series of posts. Having come across Passion Pit "on MySpace" these guys decided to throw caution to the wind and create their own label while still in college representing musicians with "pop sensibility and accessibility." They talk shop and tell us why the "death of the music industry" might be a good thing.
Penguin – Something
Audio clip: Adobe Flash Player (version 9 or above) is required to play this audio clip. Download the latest version here. You also need to have JavaScript enabled in your browser.
How and when did you start as a record label? Where are you guys located?
Growing up together we'd always dreamed of starting a record label but always thought of it as a kind of pipe dream that maybe we'd have a go at after university, but then the summer after our sophomore year we found Passion Pit on myspace and realized it was the kind of thing we had to just jump in and do right then and there. They're just the kind of band you don't pass up the opportunity to get involved with and we're glad we did because we wouldn't be where we are today without them. We spent the rest of that summer figuring out a business plan and developing the name and identity of the label, and we launched that September with Passion Pit's debut single. At that point we were both at different colleges in Poughkeepsie and New York City, but since graduating in May we both live in the City working on Neon Gold full time.
What musical genre or style do you particularly / most often work with?
We work with a variety of styles of music, but above anything else we're a pop label. That can mean a number of different things, but we like how much cool and credible pop music there is around at the moment. Pop is no longer a dirty word muttered behind closed doors.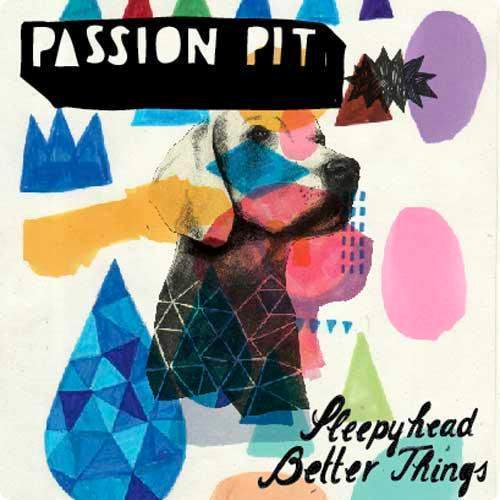 What is a defining aspect of the artists you represent?
The unifying characteristic of our artists is a strong pop sensibility and accessibility that lends itself to mass appreciation, but unlike the recycled ideas that often pervade throughout the mainstream pop climate we like to think our artists bring a unique and creative – often more alternative – perspective to the pop genre.
The Knocks – When you got music
Audio clip: Adobe Flash Player (version 9 or above) is required to play this audio clip. Download the latest version here. You also need to have JavaScript enabled in your browser.
What records should we listen to, to understand what Neon Gold Records is about?
Of our own releases, Passion Pit's "Sleepyhead" is obviously the record that started everything and thus a good point of entry for the Neon Gold sound, and Marina & The Diamonds and Ellie Goulding are very much the flagship artists that introduced us to a wider array of listeners. More recently it's Penguin Prison who's come to exemplify the quintessential Neon Gold sound – a cool, credible pop artist who writes music that's truly unique unto himself but also massively accessible at the same time.
Beyond our own records we grew up listening to acts like Eurythmics and Garbage and 90's UK pop radio, Ace of Base, The Cardigans and big pop stuff like that. There's always been a place in our heart for Motown as well. More recently it was kind of mid-2000's British guitar bands like Bloc Party and Doves, and more left field pop fare like Guillemots, Outkast and The Go! Team. We're kind of both still fully in love with Destiny's Child too, but don't use that as a pull quote or anything.
Word on the street is that Neon Gold started while you were both college students in New York. Can you tell us a little bit more about the beginnings of the label, and how it was dealing with college life and the newborn project?
We launched the label in the autumn of our junior year when we were at different schools about 90 miles apart, so that was difficult. We balanced our workload by effectively utilizing all of our vacation time off school for business trips, and it helped that for the most part our professors appreciated what we were doing and sympathized with business-related absences so long as we ultimately got our work turned in. The fact that there were two of us is what really made everything work though, in that we had a support system in place and could always count on one another to pick up the slack if one of us was bogged down with coursework.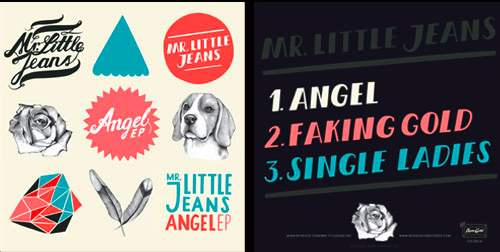 Your first ever GOLD001 release was Passion Pit's Sleepyhead + Better Things. How do you feel now knowing that you were, in a way, the initial trampoline for one of today's greatest American speaker-melting bands?
Working with Passion Pit was an amazing opportunity and really a product of being in the right place at the right time, and we're just lucky that they were such cool guys and willing to put out their first ever official release with a brand new label with no track record to speak of. It's a great feeling seeing them play to thousands of adoring fans whenever they're back in town, knowing we were somehow a part of how it all began, and they're still all such great guys – they deserve every ounce of the success they have.
Yadi – Guillotine
Audio clip: Adobe Flash Player (version 9 or above) is required to play this audio clip. Download the latest version here. You also need to have JavaScript enabled in your browser.
What are some upcoming releases and projects to watch out for?
We've got amazing new singles coming from Penguin Prison and Mr. Little Jeans next month, as well as singles from a grip of talented new artists – Spark, Yadi and Strange Talk to name a few – and the long-awaited debut solo single from Starsmith, whose risen to fame over the last year in the UK having produced over half of Ellie Goulding's debut album, as well as tracks for Kylie Minogue and Cheryl Cole. It's an exciting time here at the Neon Gold HQ!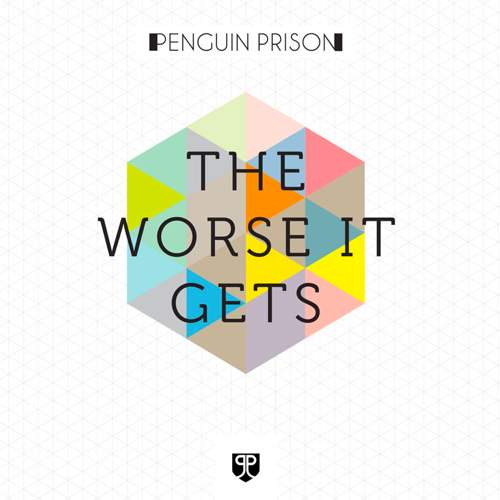 What about concerts and festivals? Does Neon Gold Records organize or plan to organize any?
We've promoted a number of shows in both the US and UK, as well as showcases at festivals like SXSW, CMJ and The Great Escape that we're definitely planning to keep up in the years to come. We're also about to launch a monthly club night in NYC in the new year, which we haven't done before so that's exciting. This month we've got a massive showcase booked in at CMJ that we're co-promoting with our friends at Chess Club Records. There's more information available on our blog, but we've got over 20 bands lined up – including Penguin Prison, The Sound of Arrows, The Knocks and The Postelles – and it's going to be the biggest event we've ever done. Much further down the line we hope to someday put on our own festival, but that's a dream that's on hold for the time being. You never know though.
Ellie Goulding – Under the Sheets (Jakwob Remix)
Audio clip: Adobe Flash Player (version 9 or above) is required to play this audio clip. Download the latest version here. You also need to have JavaScript enabled in your browser.
How do you see today's music industry? In your opinion, what is the role of independent labels today?
We know everyone says the music industry is dying, and while it's certainly come a long way from its 90's heyday of cocaine expense accounts and private jets, if anything we think it's a more exciting time to be in music. Reduced sales put a greater pressure on artists (and labels) to increase the quality of their output – you can't just record two hit singles and sell an album of filler tracks anymore – and it really feels like the bar has been raised in terms of the standards albums are held to now. Furthermore, with the evolution of home recording technology and the increased exposure of independent artists through the internet, it feels as if the independents have every bit the opportunity for success that the majors once had, and I think the rise in independent record sales reflects that.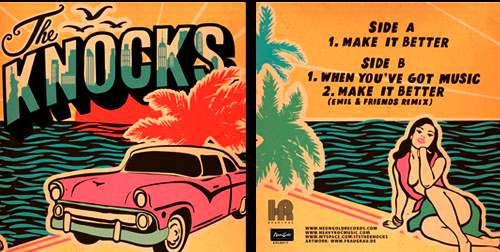 What are your methods to discover new bands or artists? What do you look for?
We go to as many shows as possible and are constantly scanning the internet for new talent, sitting in our office just playing new tracks back and forth for one another. The internet has really fostered an increased globality in the international music scene, and it no longer requires a metric ton of frequent flyer miles to properly scout international talent. Thanks to the internet we can come across the next big thing in Sweden from our desks in New York.
Please complete this sentence: "If we weren't answering this interview, right now we'd be…"
Tandem parasailing.
And to finish: what other independent record labels would you recommend?
XL has always been and continues to be the gold standard for independent labels. They're seriously in a league of their own. On a smaller scale, NYC's Frenchkiss Records (Les Savy Fav, Passion Pit, Local Natives, The Dodos) have also been killing it in recent years. And then there's our contemporaries Chess Club and Young & Lost Club based out of London, two amazing singles labels who were really the labels that inspired us to start Neon Gold in the first place.
---
---