Of Cannibals and Color: Louie Cordero
---
---
While the expression "art that haunts you" is applicable to plenty of artists, we must admit that when the imagery of the artist is built on skulls, decaying corpses and the re-visiting of deities, well, the results tend to get much more ghoulish. Louie Cordero [ Manila, 1978 ] is a painter, sculptor and illustrator [and not a musician, though there is a Puerto Rican musician with the same name – we're verry sorry Louie!] who reinterprets contemporary pop conventions by merging traditional Filipino iconography with pulp aesthetics and exploitation codes. While we could venture to say that he bridges lowbrow and fine arts we rather give you this wonderful review found at ever-so-kind Philippine Daily Inquirer:
"While [ Cordero's ] works aren't exactly selling like hot bibingka after midnight mass, Cordero and his peers have been embraced both here and abroad by the hipeoisie at the cutting edge of contemporary global culture. Case in point: Cordero was recently featured in Juxtapoz magazine, the bible of postmodern art freaks who seek to elevate all manner of low culture –tattoos, graffiti art, underground comics, custom cars and vinyl toys– to the same heights as the traditional bellas artes"
Cordero's exhibition "Sacred Bones" at the Jonathan Levine Gallery closed on June 12th but Levine's website is filled with additional information and images, if you care to explore further [ be sure to check the video! ]. And Louie, if you happen to be reading this, we would love to meet you, do drop a line.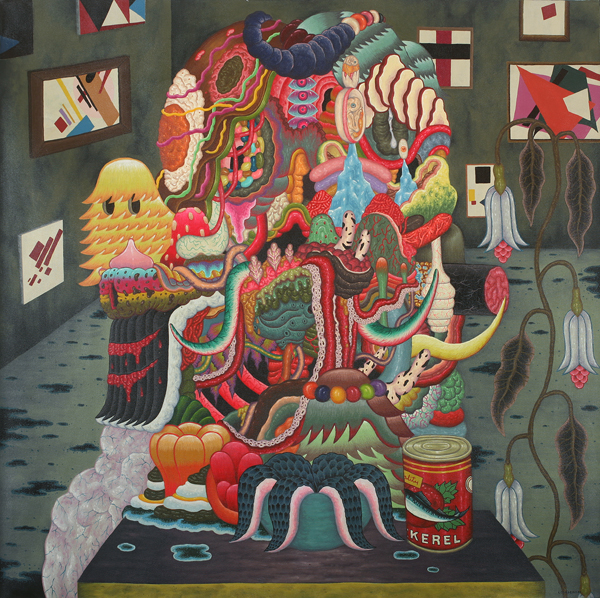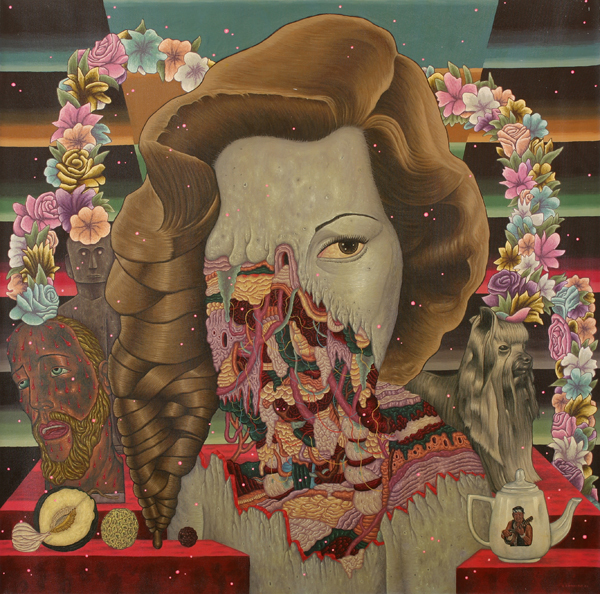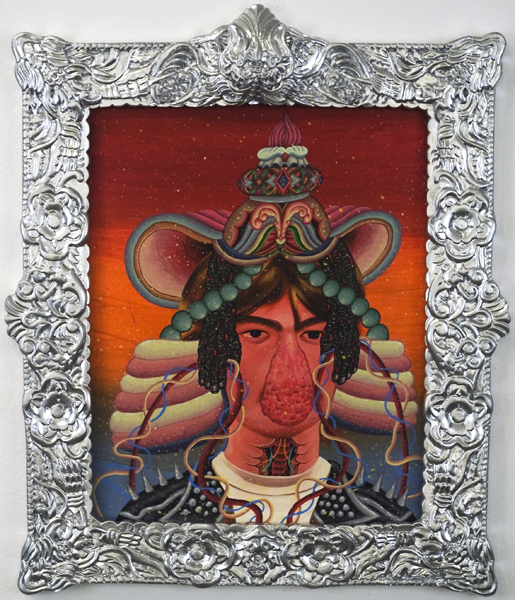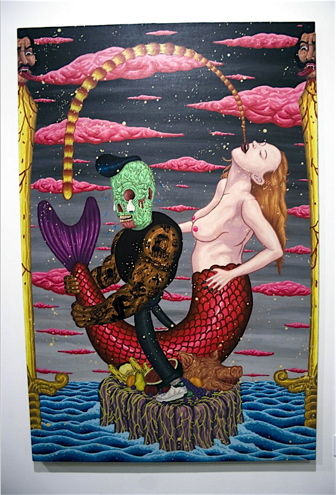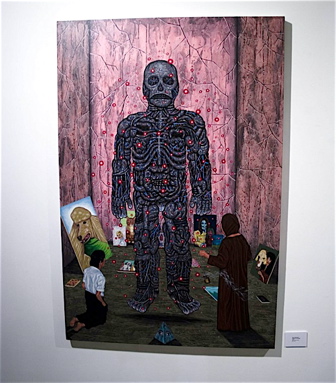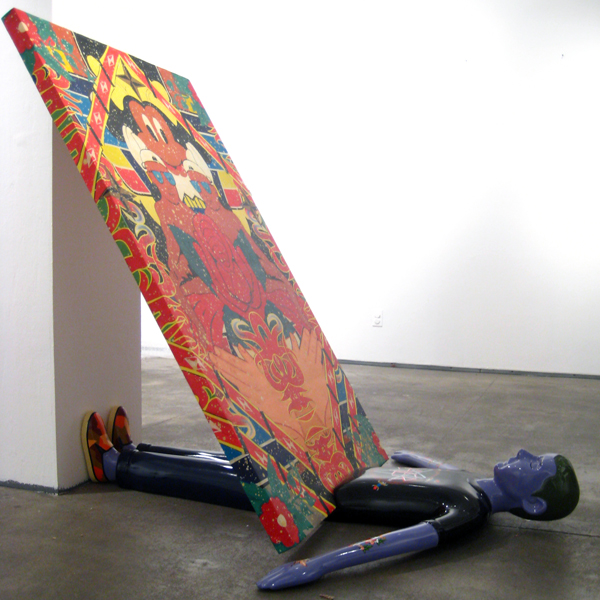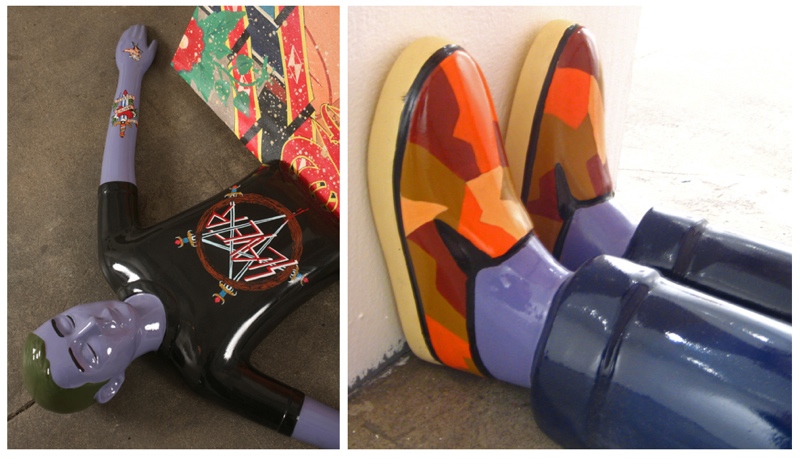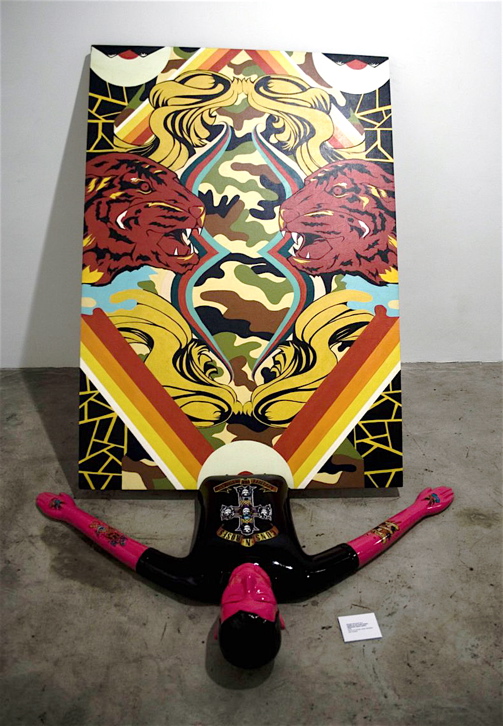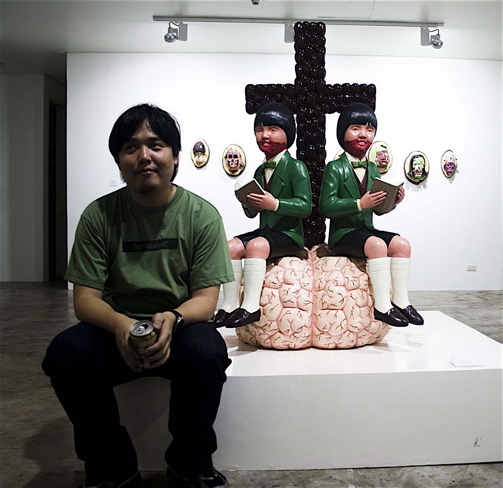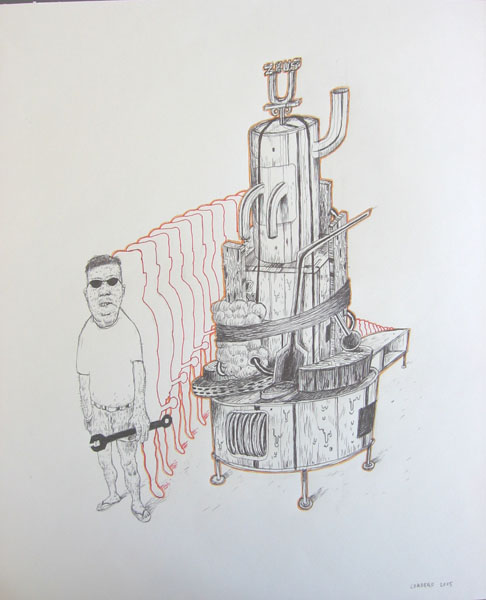 - – -
All images from the Jonathan Levine Gallery, Super Touch Art, Universes in Universes, and Osage Gallery amazing websites, be sure to visit them!
---
---