Jimmy Turrell Cuts and Paints
---
---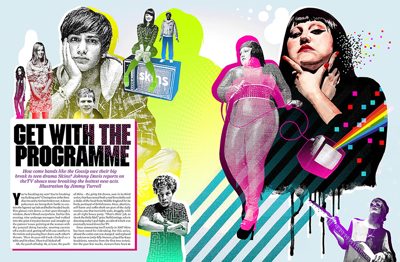 For the Gopher follower [ we love you! ] this won't come as a surprise: we effing love collage. Tonya Harding + Tokyo + Macrame we like. Velázquez + The Maharishi + Oscar D'Leon we like even more. So, as the year comes to an end, read a short interview with one of our favorite cutandpasters – and a hell of a good artist with paint and brush – Jimmy Turrell-and when we say "short" we mean "short": this interview is six questions long so no there's excuse for the holiday non-reader! Reading is good! And math, and yes young man you have to go to school! (oh mom!)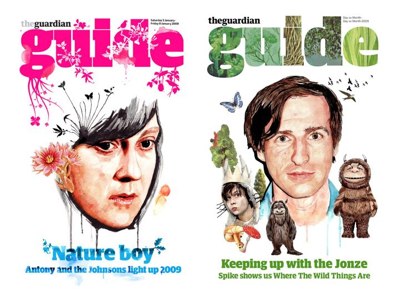 Tell us about your upbringing in Newcastle Upon Tyne. Were you friends with footballer Michael Carrick?
No, but strangely enough I did go to the same school as Paul Gascoigne.
When did you know you wanted to become an artist?
From about 5 years old.
Tell us about your work: what drives your aesthetic?
I guess I'm obsessed with finding the little eccentricities in life that surround us everyday. A lot of my work is steeped in nostalgia but I try hard to examine it in a contemporary setting. As an artist I try to use methods that produce strange and portentous combinations of images and ideas – I want people to question my work.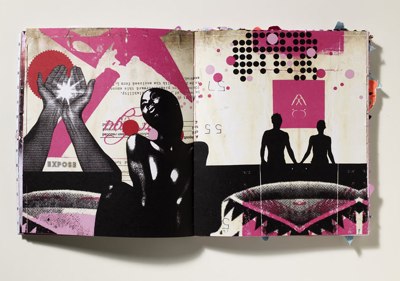 What materials do you use? Generally speaking, how is the process of creating a new illustration / collage?
I sit down with my sketchbook and flick through old books and magazines to try and get a feel for the piece. I'll then start cutting things out and sketching and I'll begin to make a visual scrapbook of ideas and themes. Once I've got my primary ideas fleshed out I'll begin the drawing/painting process proper and then I'll scan the work into the computer and continue from there.
How did the relationship with Tokion Magazine develop? What are, in your opinion, the most important works you have completed for them?
I worked for them when Deanne Cheuk was A.D. I did a couple of covers for them which was great.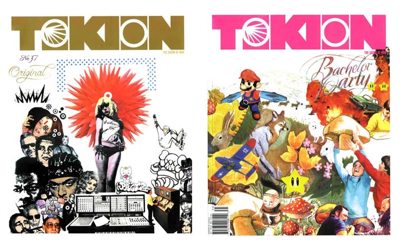 How is your relationship with the analog and digital work in your projects? What do you enjoy the most?
Both really. Strangely I came out of a graphic design degree with minimal knowledge of Photoshop, Quark or Illustrator. I just remember being really turned off at seeing so much over filtered, over digitised work all around me. I was obsessed with keeping things raw and hand done. I now realise however that the computer can be a great tool – as long as you keep it that way and don't over rely on it. It basically offers you more choice.
In your personal opinion, what are you best at: cutting, pasting and hand-drawing or clicking, dragging and editing?
Probably hand rendered collage.

Where would you like to take your work now?
To new levels. I really want to start mixing together new and old techniques to produce work that is truly of its time.
What do you most enjoy or dislike about being an illustrator?
I love getting up in the morning to a new challenge. I love creating something that an hour before had not existed. I'm not really enamoured with chasing payments and stress inducing deadlines.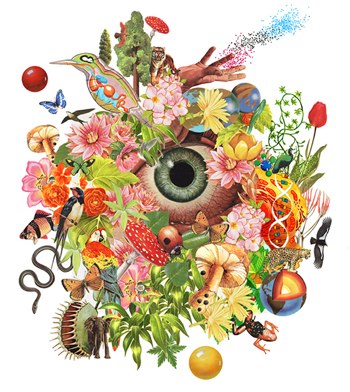 And to finish, a quick mapping of what's on Jimmy's mind these snowy snowy days!

Your favorite commission: Tokion.
Your worst one: The Real Pub Company.
Your dream commission: Colours Magazine cover.
Your favorite illustrator: Milton Glaser.
Your favorite artist: Peter Kennard.
Your favorite designer: FUEL.
[
all images from www.jimmyturrell.com , Jimmy also has a blog at jimmyturrell.blogspot.com
]
---
---