The tallest man on earth is freakishly good.
---
---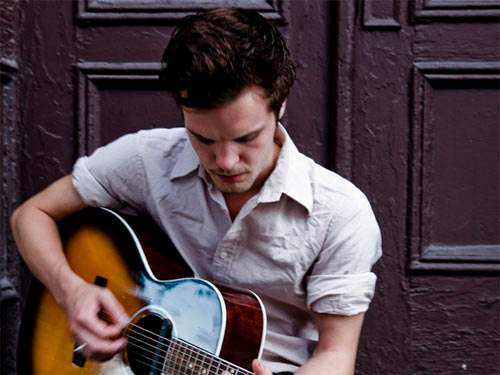 Tallest Man on Earth - Burden of Tomorrow
Audio clip: Adobe Flash Player (version 9 or above) is required to play this audio clip. Download the latest version here. You also need to have JavaScript enabled in your browser.
Shallow Graves, the previous Tallest Man on Earth record left us with two questions: "how did it manage to be so good?" and, "why in the name of ears is this such a short record?" Our trusty Wikipedia tells us that The Tallest Man on Earth is the stage name for Kristian Matsson, whose name, in turn, is not the kind of name one automatically associates with Americana sound of  "Shallow Grave" and even less with that Dylanesque voice of his. Turns out that the Tallest Man on Earth is a Swedish act that has accrued a solid base of worldwide fans. So, once again we Gophers were baffled with the land of ABBA.
Tallest Man on Earth - King of Spain
Audio clip: Adobe Flash Player (version 9 or above) is required to play this audio clip. Download the latest version here. You also need to have JavaScript enabled in your browser.
As for the length? Well, the record clocked just under the 40-minute mark. Not even Wikipedia knew how to answer that question. It appears that as tall as his moniker claims that glass of Swedish crooning to be, Matsson's upcoming record, The Wild Hunt clocks in at thirty four minutes. So the formula seems to be set: big tunes that are impossible to get out of your head, in single-serve packaging. And as for that most obvious of questions? The wonder that is Kristian Matsson is not, in fact, the tallest man on earth. We hear he's actually pretty average-sized.
Tallest Man on Earth – The Gardener – A Take Away Show from La Blogotheque on Vimeo.
---
---